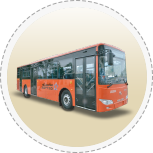 Urban Transport
SAPTCO provides public transportation services through a network of routes covering the main cities in the Kingdom (Jeddah - Madinah - Dammam and Qatif metropolis), which will be announced soon (TAIF, Qassim - Jazan).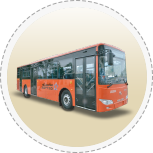 Buses Design
SAPTCO is committed to providing all manner of comfort for passengers, by designing its buses, to the following specifications:
Comfortable seats and overhead handles in all buses.
There are three doors in each bus to ensure easy entry and disembarkation for passengers, taking into account a rear entrance for families.
Most buses are equipped with electronic payment devices.
There is a group of buses equipped for people with special needs to facilitate their easy and smooth use of public transport.
CCTV cameras.
The highest international safety and security standards are applied in all SAPTCO buses (fire extinguishers - emergency exits - a handle for breaking glass in case of an emergency - external safety switches for doors).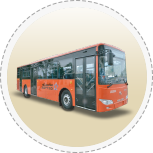 Commercial electronic services in public transport
Mobile app (app):
Card engraving and credit card charging.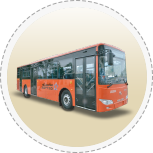 TVM Self Service Machines:
TVM self-service machines provide the following services to the passenger:
Issuance of a smart card.
Smart card recharge.